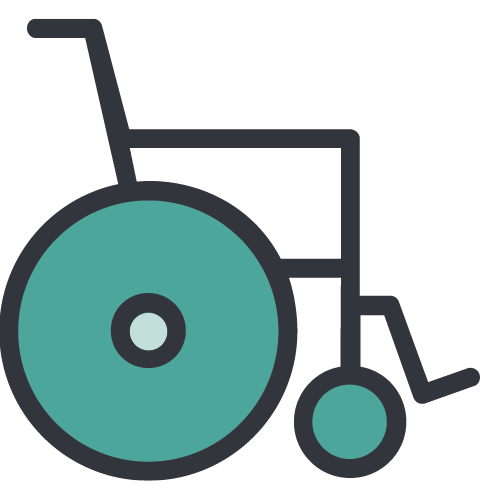 CLINICAL EXERCISE PROGRAMS
Most of our clientele are referred by their allied health professional, medical specialist or general practitioner with a recommendation to start exercise. This may be because the clinical guidelines for recovery involves some form of physical activity or exercise.
Contrary to popular belief there is no one "correct" way of exercising for many of the common injuries and diseases that we as humans have. For most people it starts with finding movements that feel good, finding meaningful activities and focusing on what you want your body to do.
What can exercise science and EP's help with?
Lung conditions such as asthma and other obstructive pulmonary diseases, or recovery from surgery.
Osteoporosis (bone density loss) and Sarcopenia (muscle loss)
Heart health for example to reduce blood pressure or recovery from bypass surgery.
Exercise physiologists can help you with exercise specific to a neurological disease such as Multiple Sclerosis, Parkinson's or recovery from a brain injury or spinal cord injury
Exercise can help with auto-immune diseases that impact physical function, strength and recovery such as Psoriatic arthritis, Lupus (SLE) or Rheumatoid arthritis
Exercise is now a major part of cancer treatment both during (to improve effectiveness of the treatment and to reduce side effects) and after for recovery and regaining normalcy.
Spinal conditions including disc herniations/bulges, degeneration, and pre/post spinal surgery
Lower back pain
Neck pain, shoulder pain and headaches
Muscle injuries such as tears and strains
Tendon pain such as Tennis elbow, Plantar fascia pain, hip bursitis, rotator cuff disease and many more
Osteoarthritis and pre/post joint replacement rehabilitation
Hips, knees, ankles
Pelvic pain, Sacro-iliac joint problems (SIJ)
Pre/Post Natal exercise programs, assessment and advice
What do we really love doing?
Helping people return to running
Helping people get back into the gym or doing weights at home
Getting you back to the hobbies and social activities you enjoy
Developing young athletes after an injury or illness has limited their sport time

We see kids as young as 5 and over!

Getting older adults to be more active

There is no age limit to see us and we have helped many people well into their 90s!!

Giving people back confidence in their bodies, and improving people's mindset about what their body is capable of
Showing people how strong they are
Finding out that people's core muscle and glutes are actually okay and ready for exercise
We see the most complex and difficult problems so even just one appointment can be beneficial
Clinical exercise programs with an Exercise Physiologist are eligible for funding through many different streams.
Workcover & TAC can see us with a GP referral and an approval letter from your case manager, then we can bill the insurer directly.
NDIS can see us if self managed or plan managed with approval from your plan manager and you will have to pay us in full and be reimbursed through your funding.
Medicare chronic disease management plans (EPC/CDM or team care plans) can be used with us for rebates off your appointment. We will take payment in full and you will be reimbursed the medicare rebate into your bank account.
Private health funds with extras cover and Exercise Physiology included can use our Hicaps terminal for on the spot claims.